Liam Grant — Graphic Design
MADA NOW 2019 VISUAL IDENTITY
MADA Now
is an annual exhibition celebrating the work of Monash Art, Design & Architecture students in their final year of study. The event is open to the general public attracting thousands of people each year. Relating to the Art, Design and Architecture faculty departments, the 2019 visual identity for the event features three colours and patterns that symbolically represent each discipline. The identity, used for both digital and print applications, included but was not limited to banners, posters, animated social media, web applications and digital invitations.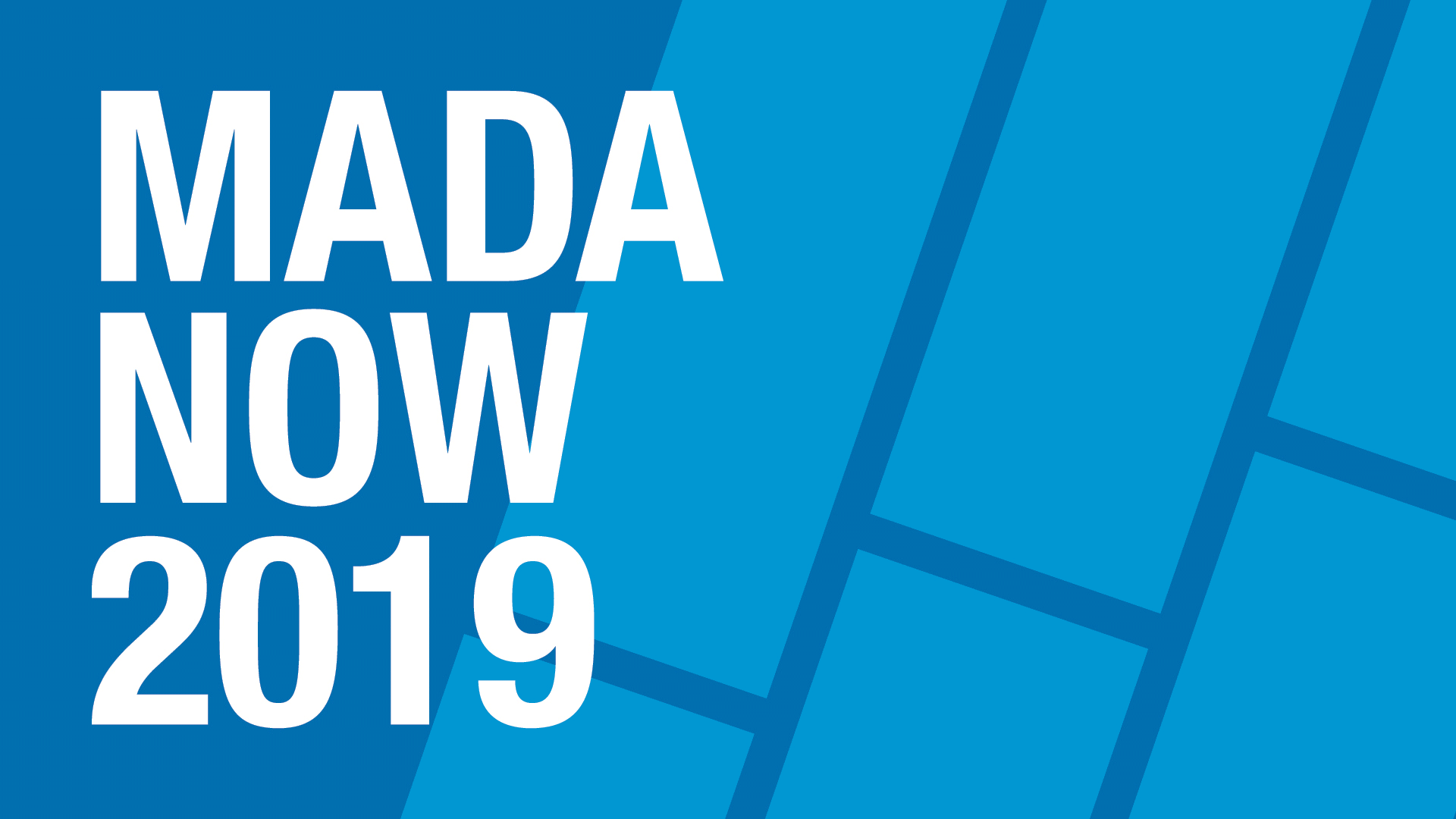 OPEN DAY 2019
A selection of designs produced for
Open Day 2019
in Monash's Faculty of Art, Design & Architecture, an event that attracts thousands of prospective students and parents. The creation of colour-coded, re-usable templates was a key component in creating a uniform visual narrative across the event. The outcomes produced for the event included but were not limited to large-scale banners, wall and floor vinyl designs, wayfinding signage, infographic posters, digital displays on site-specific screens and slide-show presentations.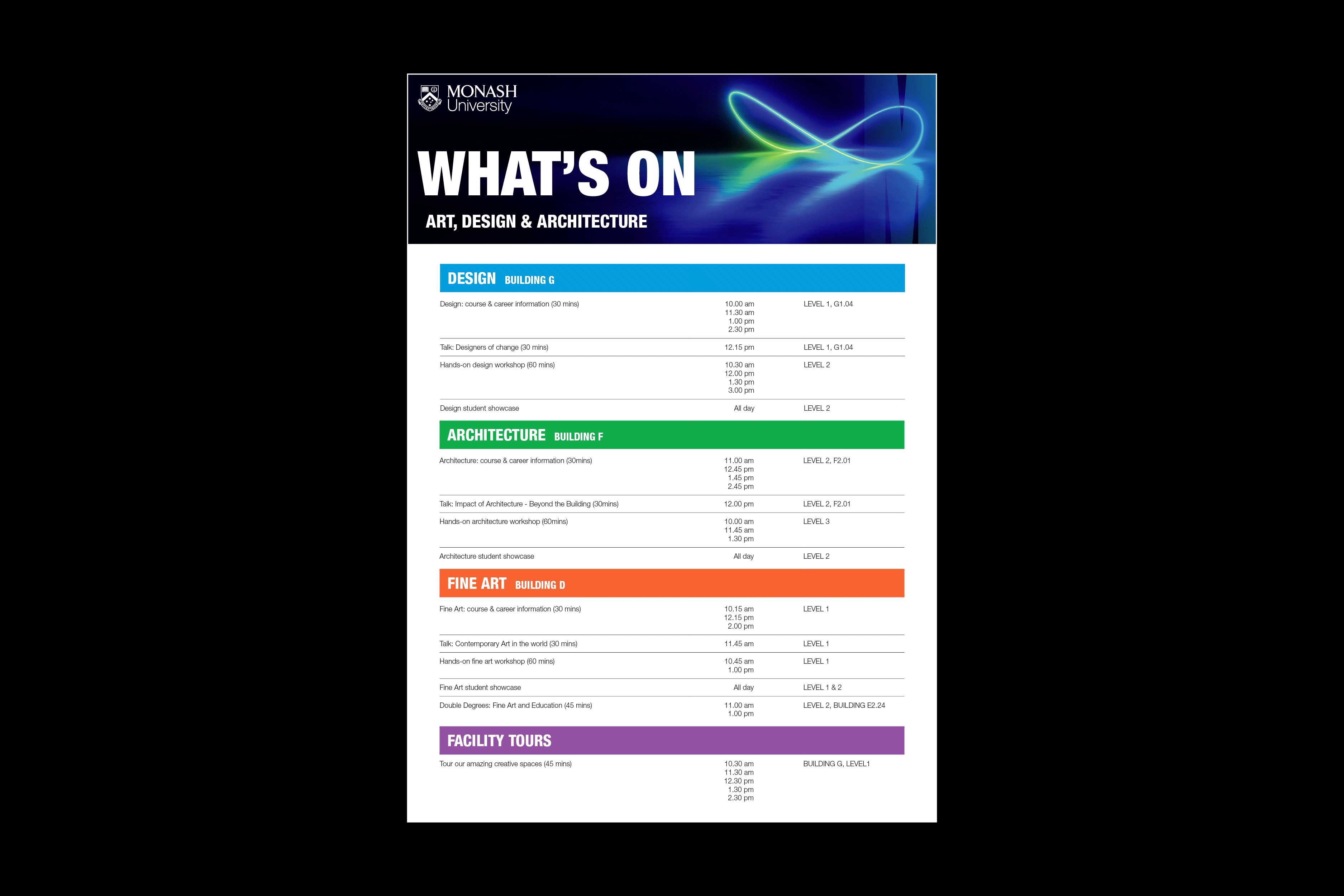 CORONAVIRUS DESIGNS
As Monash University responded to the global outbreak of the Coronavirus pandemic, new designs were required to communicate the changes taking place on campus. Vinyl social-distancing rulers were installed on floors across Monash to remind students to implement social distancing. In addition, an orientation publication in both print and digital form was provided to new students in their first week of classes to help familiarise them with their new place of learning.
MASTER OF FINE ART GRADUATE EXHIBITION 2020
A small exhibition to celebrate students completing their Master of Fine Art. A poster and exhibition catalogue were designed to accompany the event.